Lana Turvey-Collins
Plenary Council Facilitator
In November 2017 Lana Turvey-Collins began with the Australian Catholic Bishops Conference working to facilitate a three year process of listening, dialogue and discernment about the future of the Catholic Church in Australia. Prior to this appointment, Lana worked as the Program Manager for Mission Formation and Professional Development for Catholic Mission. She has studied in the areas of mission, theology and Church, and holds bachelor degrees in commerce and arts and a master's degree in development and human rights.
Before joining Catholic Mission, Lana worked with teams in business on leadership, implementation of vision, values and organisational culture. Lana is passionate about God's mission and believes there is great richness amidst the diversity and difference in the world. She has lived and worked in Zambia, Peru, Timor-Leste and Japan.
Richard Lennan
Professor of Systematic Theology, Boston College School of Theology and Ministry
Richard Lennan, a priest of the Diocese of Maitland-Newcastle since 1983, is Professor of Systematic Theology in the School of Theology and Ministry at Boston College. His principal fields of research and teaching are ecclesiology and the theology of ministry; he has a particular interest in the theology and spirituality of Karl Rahner. His new book (to be published in 2022) is Tilling the Church: Theology for an Unfinished Project.
Prior to moving to Boston, he taught theology at the Catholic Institute of Sydney from 1992-2007 and served as president of the Australian Catholic Theological Association from 2005-07. Most recently, he was a consultant member of the group that drafted The Light from the Southern Cross (2020).
Leisa Anslinger
Associate Director for Pastoral Vitality for the Archdiocese of Cincinnati
Leisa Anslinger is the Associate Director for Pastoral Vitality for the Archdiocese of Cincinnati and the founder of Catholic Life and Faith, a centre for evangelization, stewardship, and servant leadership development. Leisa brings extensive experience in parishes and schools to her ministry as an author and speaker. She is a frequent presenter on topics ranging from parish leadership, stewardship, evangelization, and strengths development. Her most recent publications include A Vision for Conversion: 8 Steps to Radically Change Your RCIA Process, 30 Days on Stewardship, and What Can I Do?: Ways to Build Parish Community. Leisa is the author of Impact, a monthly formation resource connecting the Sunday readings with daily life.
How to Bear Fruit in the Darkness
Presenter: Joy Bowen
How does one continue to minister in extreme environment without losing the capacity of hope and joy? How to bear fruit in the darkness? When there is nothing left to do other than be totally present in the suffering. How can we exude hope and joy and create a scaffold that keeps us knowing the transformative love of God in the process?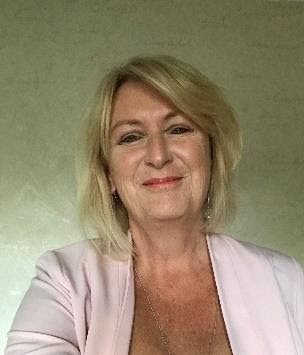 Bio
Joy Bowen has spent her career being profoundly present to humans experiencing many varied losses and griefs. Embedded in the largest trauma hospital in Sydney for a decade Joy was the end of life care professional, (pastoral practitioner) for patients, families and staff.
Joy has journeyed with those enduring adult and paediatric death and dying, violent and criminal trauma, end of life care, tissue and organ donation, addictions and mental health across many hospitals and districts. She provides clinical supervision, education and currently works at the Matthew Talbot Hostel in Woolloomooloo.
Her lived experience in the presence of thousands of sudden and traumatic events, as well as chronic and expected, gave rise to her desire for a wisdom that supported peoples across cultures, beliefs, age, gender and social -economic domains. A value based foundational method that supports the individual no matter what the loss. Drenched with real stories of courage, hope and hilarity, Joy's model is a focused way of being for the "other".
Despite the gravity of the situations above Joy is passionate, energetic and lots of fun, loves wandering the Blue mountains and loves a good red!
Releasing the Joy of the Gospel in the Parish, One Person at a Time
Presenter: Pina Bernard
"The joy of the Gospel fills the hearts and lives of all who encounter Jesus" (Evangelii Gaudium), How can we, as a parish foster opportunities for encounter with Jesus that lead to joyful and committed disciples? What can we put in place that allows disciples to grow; and how can we start to create a culture where faith is shared and witnessed to? This workshop will explore these questions of making, forming and sending disciples so that our parishes can fruitfully live out their mission.
Bio
Pina Bernard is the Team Leader, Parish Renewal & Discipleship team, in Evangelisation Broken Bay. She has been supporting parishes in the area of faith formation for the past 8 years, and has a passion for implementing parish renewal initiatives that can change parish culture and lead to alive, joyful and missionary parish communities. Pina's previous roles include Sacramental Co-ordinator and Secondary School Teacher of Religious Education. Pina is married with 3 children, and holds a Master of Theology.
A model of RCIA for young people
Presenter: Lisa McKerr
This workshop will explore Crossroads RCIA for 9-16 year olds (www.CrossroadsRCIA.org), a tool that provides support to parishes journeying with young people who wish to explore and develop their faith and receive the Sacraments of Initiation. It will also provide a smorgasbord of ideas for those assisting in the RCIA process. From knowing where to get the essentials, including books, podcasts, websites and online guides, this will be a workshop for those wanting to put together the best toolkit for their ministry in bringing people into the faith.
Bio
Lisa McKerr works for the Archdiocese of Brisbane as a Project Officer at Evangelisation Brisbane on the Adult Formation team. With a passion for leading people to God, Lisa is the key author of Crossroads RCIA, the RCIA resource for young people aged 9 to 16. Lisa has worked extensively in parishes as a Pastoral Associate, RCIA Coordinator and Sacramental Coordinator. She is the Secretary of the Archdiocesan Catechumenate Committee and an ex-officio member of the Pastoral Ministers Association. Lisa has a deep commitment to promoting RCIA and Evangelisation in the Archdiocese.
Sport and Spirituality aka Faith and Fitness
Presenter: Helene O'Neill
How can parishioners use technology to stay in touch with their community by offering in- home workouts to parish members ? Do we value the great outdoors and honour Pope Francis' Laudato Si? Scripture can provide the answers.
What do Fruits of the Spirit and Sport and Fitness have in common? In this workshop learn how to engage school aged children in faith matters through sport, scripture passages and reflection. This can be a family, school or parish-based activity. Scripture based sports activities also present an opportunity for youth to get involved as team leaders presenting the games to younger members of the community. This may also re-ignite Children's liturgy.
Bio
Helene O'Neill is a Family Ministry Coordinator Team Leader with the Diocese Maitland- Newcastle and previously held the role of Education Officer PDHPE with the Catholic Schools Office. Helene's roles in sport, health and fitness have been with the Aust Sports Commission; University of Newcastle; TAFE and the Newcastle Knights ranging from project officer to lecturer and personal trainer to world class athletes. Helene is also a sports commentator with ABC radio Grandstand and Chair NNSW Football. She is volunteer sports Chaplain in the Diocese as well as Chaplain to Cooks Hill Surf Lifesaving Club. She is involved in the parish of Blackbutt South as Chair of the Parish Team and is a Eucharistic Minister and Altar Servers mentor.
Conversations about Catholics – A Programme for Connecting People with the Catholic Faith

Presenters: Mrs Anne McLean and Sr Alice Sullivan
The "Conversations about Catholics" programme was set up in St Mary's Parish in Mudgee NSW in 1998 to provide a link with the communities of the local Catholic Parish, School and family. The program has been designed to assist parents with their own questions and uncertainties about Church, and in turn encourage and empower them in the Faith Formation of their children. It acknowledges and values how parents nurture their family, and gently brings people together by welcoming and connecting families to each other, to the wider community and to the Church. The program introduces participants to the four-week program, which is invitational and designed for small groups. The Leader's Guide content, up-to-date resources and take-home material are shared. These enable parents to further reflect upon and use to continue 'the conversation' around the dinner table with family and friends. It is hoped that the gifts of "Conversations about Catholics" can shared by all interested in assisting others to grow in the knowledge of the Catholic Faith and its traditions.
Bio
Anne McLean is a member of St Mary's Parish and has been involved in its various activities over many years. As a parent in our community, she has also participated in our school, diocesan and state parent organisations. In all these, she has explored and developed ways of connecting families and encouraging parent involvement in faith formation of their children.
Bio
Sr Alice Sullivan was Parish Pastoral Associate at St Mary's Parish in Mudgee and believes in the triple connectedness of Parish, School and family. She has encouraged many members of the Parish to become more involved in its various activities, which she has initiated.
Intentional Welcoming as a Whole Community Approach
Presenter: Richard McMahon
What are we welcoming people to? How do we welcome? How do we assess our current approaches? Who and what are we missing? Communities recognise the importance of welcome and hospitality but how can we significantly enhance our approaches – online and face-to-face – and shift our culture of welcome? In this workshop we explore best practice for the whole of your community, highlight some great practical approaches, and draw upon Pope Francis' Art of Accompaniment as the foundation for enhancing our art of welcome. Be our guest at this workshop!
Bio
Richard is a Consultant in the Catholic Church of Australia. In this role he accompanies communities in envisioning, engaging and empowering approaches. Richard is the co-chair of the Pastoral Ministry Network and chair of the Mission Planners Network of Oceania. He has previously worked as a pastoral associate, adult faith educator, and in his parish provides adult support to Antioch Youth Ministry. Richard possesses a great passion for our church, and recognises that how we welcome and what we are welcoming people to is a vital aspect of being Alive in the Spirit.
Resources for RCIA
Presenter: Sharon Brewer
Wondering what are the best resources for your RCIA process? Sharon will guide you through the essential resources and then open up a variety of ideas that will inspire catechists, RCIA team members and those enquiring about the faith.
Bio
Sharon works for the National Centre for Evangelisation which includes the Catholic Enquiry Centre, located in Canberra and under the care of the Australian Catholic Bishops Conference. Sharon has extensive experience in sacramental preparation, parish team formation and RCIA. Sharon an executive member of the Christian Initiation Australia Network (CIAN).
Grow Safe Parishes
Tracy McLeod Howe
This workshop will offer how we can enable a safeguarding culture across parish communities. it will touch on the key aspects integral to igniting a 'safe parish' culture that reflects Christian values with a focus on community empowerment. Attendees will leave this workshop with an understanding of safeguarding but also how they can be champions for the change in their own right.
Bio
Tracy is the Head of Safeguarding at the Diocese of Parramatta. With a legal background and significant CEO and executive leadership experience across government and the NGO sector, including 5 years frontline service delivery in a women and children's refuge. For many years, Tracy has been an advocate for the rights of children, women and vulnerable communities and was a Law Reform Commissioner in NSW leading a review of Guardianship law. She has been a delegate at the Commission on the Status of Women at the United Nations, New York, on 4 occasions and is committed to safe communities for all.
Pastoral Ministry – Our Baptismal Calling
Sophy Morley
Every baptised person is part of God's mission – to grow in holiness as disciples of Jesus Christ and to share the good news of God's life-giving love with others. Scripture teaches us that the first and greatest commandment – to love God and our neighbour – are inextricably entwined. Pastoral ministry can be seen an expression of our response to this commandment, living intentionally as committed disciples of Christ, and serving others in his name. This workshop explores the diversity of pastoral ministries in the parish context.
– In what ways am I called to live out my Catholic faith?
– What might pastoral ministry look like in my faith community?
– How do we invite others to active engagement in this work of mission?
Bio
Sophy is the Diocesan Coordinator for Liturgy and Pastoral Ministry in the Catholic Diocese of Sale. An experienced liturgist, musician and pastoral planner for many years, both at diocesan and parish level, Sophy is also the Plenary Council Coordinator for her diocese, and a member of the Australian Catholic Council for Pastoral Research and the National Liturgical Council, both advisory Councils to the Australian Catholic Bishops Conference. Sophy is passionate about supporting people to discover their baptismal calling and develop their God-given gifts in order to contribute to growing vibrant faith communities eager to be at the service of the Gospel for others.
Bringing your Parish to life through Laudato Si'
Sue Martin
Catholic Earthcare Australia (www.catholicearthcare.org.au), a program of Caritas, is a place of dialogue to encourage ecological conversion across our parish communities. Laudato Si' the 2015 environment encyclical is our inspiration. In 2021 the seven Laudato Si' action goals will be launched to assist parishes as they make a commitment towards integral ecology. Our Earthcare parish network will share their stories and the resources they have developed. These passionate parishioners will unpack the sustainable, ecological and spiritual solutions to care for our common home. Catholic Earthcare will share their change process to support parishes in their journey to an integral ecology.
Bio
Sue is passionately involved in supporting social and ecological justice causes listening to the cry of the earth and the cry of the poor. Sue is currently part-time National Coordinator Catholic Earthcare Australia and also part-time Ecology project officer with the Australian Jesuit Province. Sue is a member of St Madeleine's Kenthurst, Parramatta Diocese. Sue is developing the Earthcare schools and Earthcare parish programs with the Earthcare networks across Australia. Sue will be joined by leading Earthcare parish practitioners who will share their journey on becoming an Earthcare parish. Together we co-create sustainable, ecological and spiritual solutions for parish life.
Connecting a Thriving Catholic Community and Catholic Social Teaching
Mrs Mouna Roche
This workshop presents a fresh approach to developing authentic connections between school and parish communities through Catholic Social Teaching and a shared understanding of the Common Good. The workshop will explore a variety of initiatives that engage students, parents, staff and parishioners as well as reflecting the 'Signs of the Times'. Workshop participants will gain insights into the "how and why?" of localised outreach that provide opportunities for new evangelisation, authentic connections to community and cultivate a culture of faith in action that reflects scriptural teachings and the key principles that underpin Catholic Social Teaching.
Bio
Mouna has worked in Sydney Catholic Schools for 23 years. She graduated from Australian Catholic University with a Bachelor of Education (Primary), completed her Masters in Theological Studies in 2018 and is currently studying a Graduate Certificate in Educational Leadership. She has held the position of Classroom Teacher (K-6) as well as Leadership roles across a range of areas in schools. Her work as a Family Educator began in 2011 where she discovered her passion for New Evangelisation and Adult Faith Formation. Mouna has worked collaboratively with her Family Educator colleagues to help shape the Family and Faith Program. Mouna currently holds the position of Education Officer: Church Engagement where she works with School Leadership Teams, Pastors, Family Educators, Youth Ministers and School Staffs across the Archdiocese. Mouna is married to John and together they have three beautiful children.
Creating Community in a Virtual World
Lisa Bright
The COVID-19 pandemic threw a curve ball and our communities were left wondering how do we keep connected with people when we weren't able to gather physically. Our church responded to Pope Francis' message in Lent 2020, "…thought and spirit can go far with the creativity of love." This workshop will focus on the diverse and fruitful ways that community can be created online which brings richness and growth in our lives of faith – personally and as a community.
Bio
Lisa most recently was a Project Officer for the Pastoral Planning Office in the Diocese of Parramatta. In this role, she accompanied communities in envisioning, engaging and empowering themselves to live God's mission. Lisa has previously worked in parish communities as a Pastoral Associate, Ministry Coordinator, Sacramental Coordinator, Youth Minister and Parish Secretary. She also has served on the State Council of the St Vincent de Paul Society. Lisa is very passionate about our Church, providing safe and welcoming spaces for people to gather to grow and share faith.
Family Ministry: Connecting Life and Faith
Janette Davidson
Pope Francis' message in this "Amoris Laetita Family" year "is to communicate…that today a new look at the family is necessary on the part of the Church." He went on to say that there are two aspects at the heart of all family ministry: "the frankness of the proclamation of the Gospel and the tenderness of accompaniment". Across the life cycle of the family there are many opportunities when families' lives intersect with the Church. How do our parish communities meet, welcome, and accompany families on the journey of faith? This workshop will explore the opportunities of a Family Ministry approach and application in our current context. What is Family Ministry? What are the origins of Family Ministry and the history in Australia? How can a vision for family ministry reimagine, animate, and renew our ministry to and with families?
Bio
Janette has been involved in parish ministry for approximately 30 years in a variety of roles; as a volunteer, parent, teacher, pastoral associate and sacramental coordinator. As Diocesan Co-ordinator for Family Life Ministries her work involved supporting and resourcing family life ministries in collaboration with parish leadership. A particular focus for her work has been sacramental programs, RCIA and family ministry. Janette has a depth of knowledge and experience in pastoral ministry. She holds both teaching and theological studies degrees and family life ministry qualifications from Australia and the USA. She is currently Family and Sacramental Minister at North Harbour Parish in the Diocese of Broken Bay. She is widowed and has two adult children and five delightful grandchildren.
Listening Circles
Liz O'Callaghan & Vic O'Callaghan
Listening Circles have been designed to provide a safe, equitable and sacred space for people to share how they have been impacted by the sexual abuse crisis in the Catholic Church. Commencing in 2014, Vic & Liz have worked with parishes, community groups, schools, senior educators, health care workers and at conferences in Australia and the USA. In October 2019, Vic & Liz were keynote speakers at the IIRP in Bethlehem, Pennsylvania, USA, followed by a two-day training on leading Listening Circles in parishes and communities. The process also has multiple applications where people desire to talk and listen to peacefully reveal the deeper insights in what it means to be human.
Bio
Liz has a background in education as a teacher, leader, consultant and tertiary lecturer, principal, a system mentor for principals and a restorative practices presenter and trainer. Vic has had various jobs; agriculture, hospitality and entertainment before entering the teaching profession in 1977 where he worked as a teacher and assistant principal. In 2002, he began working in schools in Restorative Practices. Since 2009, Liz and Vic have worked together in Restorative Practices in schools and communities across Australia and internationally. Liz & Vic are married with two sons and six grandchildren.
The Gift of Pope Francis: A Story of Shadows and Grace
Brother Mark O'Connor FMS
This workshop explores the story of how Pope Francis has developed as a person and a spiritual leader. It seeks to illustrate how each of us is called to undertake the same journey of personal and Gospel conversion that Pope Francis has undertaken. By looking at the interplay of shadows and grace in the life of our Holy Father, this workshop traces his path from being a divisive leader of the Jesuits in Argentina, to becoming a humble pastor intent on reaching out and listening to all, especially those on the margins.
Bio
Mark O'Connor is a Marist brother. He is Vicar for Communications for Parramatta Diocese. From 2008 to 2017, he was Director of Evangelisation for the Archdiocese of Melbourne and before then, for a decade, worked for the ACBC Bishop's Committee for Justice and Peace. Mark organised the Australian visit of Dom Helder Camara in 1985 and subsequently an annual lecture series featuring prominent international Catholic women and men leaders: that is still operating after 35 years.
Leadership for Ministry in a Synodal Church
Honorary Professors Charles Burford and Anne Benjamin
In this workshop, Charles and Anne explore how good practice in leadership can contribute to ministry in a synodal church. Such leadership, they argue, builds a culture that is true to mission, discipleship and synodality and engages in discernment and moral decision-making. Synodality is as old as the church and is always missionary. Pope Francis describes it as the way of "being church" that God calls us to at this time. Charles and Anne will reflect on approaches to leadership. For them, leadership is essentially about people and exerts its influence in a way which enhances people's humanity. The workshop will explore links between culture, mission, leadership and moral decision making and involve participants in activities designed to reveal the cultural, leadership and moral decision -making challenges in their ministries.
Bio
Charles Burford is an Honorary Professor of the Australian Catholic University where his research and work in leadership, moral literacy, and linkages between leadership and culture over more than 40 years have received international recognition. Charles consults to the University, School, Church, Health, Police, and Business sectors in Australia and internationally. He is a Fellow of the Australian Council of Educational Leadership and was awarded the Willower Award for Excellence by The University Council for Educational Administration (USA) for his contribution to the study of values and ethics in leadership. He has been a Visiting Research Scholar at Pennsylvania State, and Fordham Universities in the US and The University of Verona, Italy Some of Charles' other interests included playing International Rugby for Canada. He is married to Dianne and has three adult children and ten perfect grandchildren
Bio
Anne Benjamin, Honorary Professor ACU and Honorary Fellow UWS, brings about 50 years' experience in teaching, administration, leadership, governance and consultancy in Education, Higher Education and Church across Australia, Tonga, Papua New Guinea and India. She has worked with Ministerial PJPs, the Australian Council of Churches, the Lutheran Church of Australia and Sydney Anglicare. She served as Director of Schools in the Diocese of Parramatta from 1997-2005. Anne's publications include "Leadership in a Synodal Church" (with Charles Burford – 2021), "Not Forgotten, Australian Catholic Educators 1820-2020" (co-edited with Seamus O'Grady – 2020), "Catholic Schools: Hope in Uncertain Times" (co-edited with Dan Riley – 2008), "Saffron and Silk" (2016), "Gemstones, an anthology of collaborative poetry" (2016), "Children of the Kingdom" and "Storymakers" religious education projects (which she designed and directed) as well as numerous papers. Anne and her husband Susai have three adult children.
Youth Ministry: A Salesian Perspective
James McMahon
The first Salesians arrived in Australia in 1922 but the movement has been going since its founding by St. John Bosco in the 1800s. Formally known as the Society of St. Francis de Sales, the Salesian Family has grown into a worldwide movement of people committed to the service of the young.
This workshop is based around how we as individuals can be the face and hands of Christ to the young, as well as how we can build groups and programs in and around our Parishes that can achieve this vision. It will primarily focus on how we go about putting this vision of St. John Bosco into practice, drawing on personal experience from active youth ministry in a Parish, as well as St. John Bosco's 'Preventive System' of "reason, religion and loving-kindness."
(It should be a lot of fun too.)
Bio
James is a parishioner at St. John Bosco Parish in Engadine and has been involved in its youth ministry for over 12 years. He now works in his Parish part time as one of its Youth Ministers, helping to coordinate, organise, and run various youth programs in and around his Parish. James is passionate about youth and has learned a lot through his Salesian upbringing from his schools, priests, and fellow youth leaders about how to be the face and hands of Christ to the young.
More Than Just a Hunch: Utilising Evidenced-based Resources for Pastoral Planning in your Parish and Diocese
Dr Trudy Dantis & Mr Stephen Reid
In some parishes and dioceses, pastoral planning is frequently carried out based on hunches and guesses. While anecdotal evidence can often be a starting point, research-based information should be the solid foundation for all pastoral planning processes. This workshop will provide participants with practical tools using the resources of the National Centre for Pastoral Research. In particular, it will guide participants through unpacking data from the 2016 Parish Social Profiles to help them develop greater insights of their context for mission and ministry in the years ahead. Each participant will receive and work through customised data for their parish and diocese.
Bio
The Australian Catholic Bishops Conference (ACBC) National Centre for Pastoral Research assists all levels of the Catholic Church in Australia to understand the cultural, social and personal dimensions of religion in the changing contemporary context. Its resources provide parishes, dioceses and schools with the insights to be able to make pastoral planning decisions using researched-based information.
Setting Hearts on Fire: Using Music as a Tool for Evangelisation
Michael Mangan
Evangelisation is about communicating the Good News of Jesus to the world. Join composer and liturgist, Michael Mangan, as he discusses how music is a powerful way to share this Good News. Song texts can put scripture into people's mouths, minds and hearts. This melding of melody, rhythm, harmony and text can more deeply embed Jesus' core messages of love, peace, forgiveness, joy and justice into people's lives. For seekers who are searching and to connect, well-chosen, well-lead, vibrant and engaging music which tells this Jesus-story is a powerful tool for evangelisation.
Bio
Michael Mangan is a composer, educator and liturgist. His compositions are used in liturgy and RE throughout Australia, NZ and North America where he tours extensively presenting concerts and workshops for schools, parishes and conferences.
Michael holds degrees in Arts, Music, Education and a M. Theol in Liturgical Studies. He is Chair of the Australian Pastoral Musicians Network, a member of the Australian Academy of Liturgy and a Liturgy Consultant with Brisbane Archdiocese. Michael is very involved in All Saints Parish in Brisbane as leader of music ministry, and a member of the liturgy, family mass and parish mission teams.
Evangelisation: A Key to Parish Renewal
Lorraine McCarthy
Are you frustrated with parish faith formation programs that are poorly attended and which don't seem to be reaching into the hearts of the people in your community?
For decades the Popes have been urging us to a 'new evangelisation', yet for many parishes we have a limited understanding of what evangelisation is, and how we can begin to effectively make disciples who become engaged and animated parishioners.
This workshop will explore Sherry Weddell's "Thresholds of Conversion" as a way of understanding what evangelisation is – and isn't – and how making disciples is the key to a healthy and growing parish.
Bio
Lorraine is the Animation Team Leader in Proclaim: the Office for Mission Renewal, Melbourne Archdiocese. Lorraine ad her team are passionate about growing Catholic communities through strong pastoral vision and adult faith formation that prioritises the making of missionary disciples through effective evangelising processes.
She has a degree in Theology, a Post-Graduate Diploma specialising in Adult Faith Formation and is a Spiritual Director trained at Heart of Life Spirituality Centre. Lorraine has broad parish experience, having worked as a Pastoral Associate in Melbourne parishes and also throughout Australia, supporting parish leaders in missionary renewal.
The Gift of Difference
Paul Harris and Rev Peter Maher
Difference and diversity is God's gift throughout creation to enhance the world with beauty and bounty. Cruel and humiliating words and actions dehumanise minorities or those who are different to justify discrimination and silencing of their stories. Embracing difference promotes connectedness, humanity and affirms God's creation. Using Psalm 139, we will reflect on the how God creates difference demanding we act with respect, compassion and sensitivity toward minorities and those of diverse genders and sexualities. We will explore how the treatment of LGBTIQA+ Catholics in the church and the culture make them vulnerable psychologically, emotionally, spiritually and physically.
Bio
Paul Harris, an adult faith formation educator, has been involved with LGBTQIA+ Catholic ministry for the past 24 years as a member of Acceptance Sydney, a group established in 1972 for LGBTQIA+ Catholics, their family and friends. Paul shares his journey confident that through dialogue and witness, a greater understanding of diversity evolves.
Bio
Peter Maher is a Sydney Catholic priest passionate about Social Justice. 30 years' experience working with LGBTIQ Catholics. Editor of The Swag. He is a post abortion retreat facilitator with Rachel's Vineyard.
Spirituality of ageing – but it is not for me, is it?
Sr Grace Roclawska CSFN
The aim of the workshop is to inspire you and invite you to reflect on the following questions: – How is the talk about ageing applicable to you and your parish especially if you are still young?
– Do we have to talk about dying if we think about the second half of our life?
– Learnings from leading this workshop across many places in the Diocese of Parramatta and beyond.
The tools you will learn:
– How to invite people to share their stories in a friendly and an inclusive way.
– How to support the process of finding and re-defining our Baptismal call in the second half of life.
– How to help people find tools for their journey through centering prayer, prayer of surrender, abandonment and trust.
Bio
Sister Grace was born in Gdynia, Poland. In 1991 she entered the Congregation of the Sisters of the Holy Family of Nazareth in the Krakow Province.
Her ministry in Poland included teaching and pastoral work in a number of schools and parishes. Since her arrival to the Land Down Under in 2004 she was engaged in the various province ministries to families in the field of childcare and aged care.
In 2009, Sister moved into pastoral work as Youth Minister and Sacramental Coordinator in the Diocese of Parramatta. After a decade of parish ministry, Sister began working as the Programs and Engagement Representative for the Institute for Mission in the Diocese of Parramatta.
From 2011- 2016, Sister assumed the role of the Provincial Leader, while continuing her part-time engagement in ministry. From 2017, Sister Grace has served as Provincial Treasurer/ Councillor for her Congregation. From 2016 -2020 she has been a Member of the Executive Committee of the Plenary Council while serving also as a member of the Diocesan Pastoral Council in the Diocese of Parramatta. She enjoys music and cooking.
She loves sharing her passion for Christ and His church with others.
Facebook: An unlikely Ally in Faith Sharing
Annie Pinto
"Come and see" is Pope Francis' message to all of us for World Communication Day 2021. He is encouraging us to "[communicate] by encountering people where and as they are" which is exactly what Jesus did. With nearly 64% of Australians active on Facebook, we need to gather our courage and step out into the world of online public faith sharing. Drawing from my own experiences on Facebook, what I found and what I did not find, I will be sharing my thoughts and some ideas about how you can share your light and gift of faith.
Bio
Annie is a Western Sydney-based wife to a very patient husband and mum to 3 (sometimes) wonderful sons. Working as a school library technician during the day, she makes time to explore her faith in ways that she has not yet encountered. An avid social media user, she's excited by the role social media has to play in the sharing of faith and beliefs in the contemporary digital age.
Ministering to a Church in Trauma
Patricia Thomas & Jane N Dowling
Do we recognise the signs of trauma in our Church today? How can we prepare ourselves to provide safe ministry? How can we provide spiritual support for victims, and families who have been traumatised by the Church, and the lay faithful who are suffering secondary trauma? This workshop will firstly, aim to name the existing "trauma" in our Church. Secondly, it will explore Jane Dowling's spiritual handbooks as practical ministry resources for those ministering to survivors of child sexual abuse. Thirdly, it will model how the spiritual handbook can be used in the ministry context for e.g., a group of survivors.
Bio
Patricia Therese Benedict Thomas.
God has kept me busy in my passion and search for best practice in adult faith formation and pastoral care. Community and relationships have been central to my work. My ministry and experience has been in primary, secondary, tertiary and seminary education. I have also worked in drug and alcohol rehabilitation. I have walked with people as an Ignatian Spiritual Director and Retreat facilitator. Presently I am a community member of Grief Care – Catholic Cemeteries & Crematoria in Sydney. We offer accompaniment to those living with the impact of loss, grief, trauma, and bereavement.
Jane N Dowling is a Clinical Pastoral Care Practitioner and is currently completing her MA (Specialisation in Chaplaincy). Formerly, Jane belonged to an international Catholic missionary community whose main ministry is Prayer and Service of the Word. By drawing upon her extensive ministry experience of facilitating retreats based on Scripture, as well as her own survivor experience, she authored two spiritual handbooks for survivors of child sexual abuse: 'Child, Arise!' which won the 2016 Australian Christian Book of the Year Award, and "Come Forward!" (FMI: www.janendowling.com.au). Jane is also an advocate for survivors of child sexual abuse.
Kindred Spirit – Grief Care & heartfelt
Paige Bullen/Bridget Sakr
Grief Care offers care, empathy, and compassion through our presence to individuals, families, and communities, living with the impact of loss, grief, trauma, and bereavement. In February 2020 following the tragic death of her daughter, Grief Care accompanied Bridget Sakr and her family as they navigated their grief and trauma. In response to providing holistic care of those living their grief, heartFELT was founded in October 2020. Hosted by Bridget Sakr and supported by Grief Care, the heartFELT online community provides individuals and families with a safe and non-judgemental space to connect with one another in grief and to offer accompaniment as people seek to find meaning through the lens of faith.
Bio
Paige Bullen is Coordinator of Grief Care Engagement. In her role, Paige has designed and implemented grief and trauma-response and informed care workshops and resources for a range of agencies within the Archdiocese of Sydney and beyond. She is a passionate advocate for communities to acknowledge and continue to grow the capacities they have, that they may confidently and competently accompany each other in times of grief.
Bio
Bridget Sakr is a passionate, respected and trusted senior business leader in the finance and Insurance industry with over 25 years' financial services experience. Bridget wanted to create a greater purpose from the tragedy that took place on 1 February 2020 and in line with Bridget's philosophy of helping others, with Grief Care, launched heartFELT – an online gathering for families experiencing loss and trauma.
The Good News: Evangelising through Social Media
Franchesca Arroyo
A good parish social media strategy can be used as a powerful tool to strengthen, mobilise, and inform faith communities. But through the Spirit (and some technical know-how) social media can also be used as a powerful evangelising tool to provide nourishment to those who are beginning to encounter Jesus. In this workshop, Franchesca will explore what it means to "find ways to communicate Jesus where we are" (Evangellii Gaudium, 121) through the development of a sound communications strategy as well as build your confidence in using social media to share the Good News!
Bio
Franchesca is passionate about sharing the Good News through acts of service. She has been engaged in all walks of parish life, as a youth group leader, parish volunteer and, more recently, as a chairperson of her parish pastoral council. In her professional life, Franchesca is a careers educator who loves all things technology!
How are we to Discern?
Cathy Jenkins
In his writings, presentations and practice Pope Francis has staked his Papal ferula firmly on synodal ground. But what does this mean for the Australian Church, and more locally, our parishes? Is it possible to develop a truly synodal pastoral approach? In this workshop Cathy Jenkins will explore some of the implications that come with synodality and offer some thoughts about what imagination we can bring to discerning the way as a people of God.
Bio
Cathy Jenkins works as the Assistant to the Director: Leadership for Sandhurst Catholic Education Ltd. Prior to joining the CES Ltd, Cathy was the Director of the Archbishop's Office for Evangelisation for the Archdiocese of Melbourne. She has been involved with the Plenary Council journey as the coordinator in Melbourne, a member of the Missionary and Evangelising writing group has been called to be a Member. She is interested in how we can move from being members of a teaching to a listening Church and how a synodal approach to discernment informs this journey. Cathy has degrees in Education and Theology and a higher degree in Educational Leadership.
Building Bridges Between Believers from Different Religions
Rev Dr Patrick McInerney, Kim Chong, Ryan Epondulan
How to keep in step with the Spirit in our relations with believers from different religions? In a world filled with increasing tension, violence and fear, how can believers from different religions work together for peace, justice, and harmony? This workshop will empower people to engage in interfaith dialogue as part of the evangelising mission of the Church. The workshop will share the fruits, challenges, opportunities, and resources for interfaith relations., with reference to The Sydney Statement, a new interfaith charter developed by young adults from different religions.
Bio
Rev Dr Patrick McInerney is a Columban priest. He was assigned to Pakistan for over twenty years. He is the Director of the Columban Centre for Christian-Muslim Relations. He gives talks on Islam and Interreligious dialogue to a wide variety of audiences.
Kim Chong is the Media & Community Liaison at the Columban Centre for Christian-Muslim Relations. She is primarily responsible for producing Bridges and for growing relations with women of other faiths, especially Muslims.
Ryan Epondulan is the Youth & Networking coordinator of the Columban Centre for Christian-Muslim Relations. He is involved in the Centre's youth initiatives across the Sydney. He coordinates Youth PoWR, Australia's largest interreligious event for young adults.
Animated and Alive: Creative Liturgy for Evangelising Whole Families
Anne Frawley-Mangan
Are you trying to evangelise and make disciples through your sacramental process and/or family ministry? Mass is the perfect and primary place for this to unfold. In this workshop you will discover ways to engage families and help them enter more deeply into the Mass and discipleship.
Bio
Anne is an experienced educator, presenter, writer and artist. She specialises in using The Arts (particularly drama) to enhance religious education and liturgy. Anne presents workshops and keynotes nationally and internationally, including at the Los Angeles Religious Education Congress. She teaches at Holy Spirit Seminary, Australian Catholic University and works as part of the Pastoral Team in her parish. Anne believes that you can never have too much drama in your life!
A woman's place is IN the Catholic Church?
Andrea Dean
"Women can serve their parishes and the Church in a variety of ways: Women can serve on the parish council and finance committees. They can be readers at Mass, extraordinary ministers, and ushers. Women are pastoral associates. The Church has women who are canon lawyers, judges, and chancellors." (Religion for Dummies) However, the question remains: what is women's role or place in the Catholic Church? This workshop will explore practical ways to survive, and even flourish as a woman within the Catholic Church today.
Bio
Andrea Dean has been involved in leadership, facilitation and teaching through the Catholic Education: Archdiocese of Canberra and Goulburn, the Australian Catholic University and the University of Canberra. In 2004, she received a Churchill Fellowship and visited the USA to investigate programs in teacher formation. After two years as Director of the Office for the Participation of Women and Office for Lay Pastoral Ministry within the Australian Catholic Bishops Conference, Andrea is once again working as a consultant. She holds qualifications in education, theology, coaching, spiritual direction, and ministry. Andrea is the president of WATAC (Women and the Australian Church).
Practical Guide to running RCIA in a parish – The Vision, Priorities and Core Principles Essential in the RCIA
Max Norden
In this session we'll explain the RCIA vision, the absolute, unchangeable top-priority goal of RCIA and the 6 core principles that guide everything RCIA teams do when taking a seeker on a journey of conversion to Jesus. You'll understand why the RCIA does not have a curriculum for teaching the catechumens. This session prepares you for the other workshops on RCIA. This is an excellent refresher for existing RCIA teams and an ideal first workshop for a parish wanting to establish the RCIA process. Much of the vision, priorities and core principles could also be applied when planning sacramental preparation processes.
Practical Guide to running RCIA in a parish – The Faith Journey and What to Teach in RCIA
Max Norden
In this session we'll give you the 5 questions to ask (and get suitable answers to) before taking any other action with a seeker and how to use those answers to create conversion opportunities. Plus, you'll learn how to do mystagogical reflection on the four areas of Christian life they must participate in on their faith journey. Plus, know when the catechumens "know enough" in readiness for the Rite of Election. This workshop will also benefit sacramental coordinators looking for ways to engage with parents and children about to prepare for completion of the initiation sacraments.
Practical Guide to running RCIA in a parish – What to do with Baptised Candidates in the RCIA
Max Norden
In this session we'll explore what to do with seekers who are baptised and so are already initiated into the Body of Christ. We'll explain their journey, why it's different to a catechumen's journey and why they shouldn't do the same rituals as catechumens, the various options you have for their catechesis regardless of their level of catechetical development, and what to do with baptised Catholics who missed their confirmation and/or first communion.
Bio
Max's involvement in RCIA spans more than 30 years. He is in active parish ministry work at St Francis Xavier Cathedral Wollongong since 1983. He has many years' experience as an RCIA Parish coordinator He has an active involvement with Nick Wagner's TeamRCIA. He has led multiple workshops at previous CIAN/RCIA conferences and is currently on the executive committee for CIAN.
Evangelisation in our Faith Communities
Deacon Peter Pellicaan
In the 2016 Census we discovered that the fastest growing 'belief' in Australia was non-belief, that is, those who identified as having no religion. While this cohort has increased, those identifying as Catholic decreased and those who practice their faith decreased even further. So how can a local Catholic Parish or Community turn the tide. Deacon Peter Pellicaan, Executive Director of Evangelisation Brisbane, examines six steps that can enable local leaders to transform their parish or community into a vibrant and evangelising community that engages every generation, and reflects the love, grace and mercy of God.
Bio
Deacon Peter Pellicaan was a protestant pastor before being received into full communion with the Catholic Church. He brings a fresh enthusiasm for the beauty, goodness and truth found in the Holy Catholic Church. He is passionate about revivifying Catholics to rediscover the wonder of their faith in order that they might re-engage in it, live it to the full, and share it with others. Peter is married with five children and is the Executive Director of Evangelisation Brisbane, an Agency of the Archdiocese of Brisbane. Peter has a Bachelor of Ministries, a Graduate Diploma in Education, a Masters in Educational Leadership, and is a Ph.D. candidate at the University of Notre Dame Australia, researching a theology of confirmation from the canon of scripture.
Engaging Parishes in Supporting Refugee Families
Jenny Collins-White
Many Australians want to be more personally involved in welcoming and supporting refugees, but have few meaningful avenues through which to help. A new model – the Community Refugee Sponsorship Initiative has been piloted involving Catholic parishes and is likely to launch in 2022. The model encourages volunteers to form a group under the auspices of a local supporting community organisation and take on the primary responsibility of providing settlement support to a refugee/family in their community by committing to provide practical assistance and financial support in the first 12 months, with access to advice from settlement professionals. Such a scheme has been a successful feature of the Canadian refugee landscape for more than 40 years where it has enabled more than 325,000 refugees to be resettled. This workshop will explore the experience of St Vincent's Parish Ashfield's participation in the pilot supported by Catholic Mission.
Bio
Jenny has led education and advocacy programs for Catholic Mission, an international Mission organization, for the last 20 years. These national and local programs continue to engage thousands of children, women and men in formation and outreach programs, including theatre-in-education style workshops; immersive encounters with communities locally and overseas; an initiative to encourage community sponsorship for refugee families and an interfaith program for secondary schools. Jenny is also one of the founding members of the End Child Detention Coalition, an advocacy work of Catholic Mission and most recently the Indigenous leadership program. Jenny holds qualifications in Social Work, journalism, adult education and was recently awarded her Master of Development Studies. Jenny works closely with the National Aboriginal and Torres Strait Islander Catholic Council (NATSICC) and her work has taken her to remote and rural Indigenous communities, the Philippines, Thailand, Korea and remote areas of the Pacific.
A Discerning Catholic's Guide to Faith and Media
Michael McVeigh
This workshop will explore how we might become more discerning and reflective in how we engage with online media, and offer some suggestions on how we might use online social networks as a way of building bridges and deepening understanding in our ministry as Catholics.
Bio
Michael McVeigh is Editor of Australian Catholics, Australia's largest Catholic print publication and online platform serving school and parish communities across the country. He is also Senior Editor at Jesuit Communications Australia, working across digital and print publications Eureka Street, Madonna and Pray.com.au. He is a former President of the Australasian Catholic Press Association and member of the Australian Catholic Bishops Conference Media Council, with experience of the Catholic media landscape both in Australia and overseas.
Seven Qualities of Effective Parish Pastoral Councils
Richard McMahon
God's dream for our church is to share the Good News of God's love with all the world. Our Parish Pastoral Councils possess a key role in enabling God's dream to take shape within their local pastoral setting. However, sadly they often fail to reach their potential. Parishes may not see the point of a council, councils can become frustrated, de-energised or at cross purposes, and may suffer from a lack of vision, formation and planning.
We briefly explore seven qualities of effective parish pastoral councils, each addressing a common stumbling block faced by these important bodies and offering practical ways forward.
Bio
Richard is a Consultant in the Catholic Church of Australia. In this role he accompanies communities in envisioning, engaging and empowering approaches. Richard is the co-chair of the Pastoral Ministry Network and chair of the Mission Planners Network of Oceania. He has previously worked in diocesan roles in parish renewal, planning for mission, adult faith enrichment, has ministered as a pastoral associate, and in his parish provides adult support to Antioch Youth Ministry. Richard possesses a great passion for our church and has accompanied numerous parishes and their parish pastoral councils, recognising their key synodal role in supporting faith communities to be Alive in
the Spirit.
Belong, Believe, Become
Huw Warmenhoven & Christian Nobleza
This workshop explores the overarching vision and framework that guides many of the pastoral and ministry strategies, initiatives, and events within the Archdiocese of Canberra and Goulburn. Belong, Believe, Become has transformed how we are drawing in and raising up a new generation for renewal in the life and mission of the Catholic Church. Find out how we are creating spaces and opportunities for people of all ages and walks of life to explore faith, life and meaning in the context of circles that gather, pray and give. Join us, and together let us imagine and commit to new ways that we can be 'a community of communities, a sanctuary where the thirsty come to drink in the midst of their journey, and a centre of constant missionary outreach.' (Evangelii Gaudium, 28)
Bio
Huw is an experienced leader across faith-based and educational contexts having held various local, national and international roles.
Huw currently works for the Archdiocese of Canberra and Goulburn and manages its overarching vision and strategy for youth ministry. This entails leading a team of 23 youth ministers who are actively engaged across numerous parishes and schools in the Archdiocese.
Over the years, Huw has built and implemented new expressions of Church ministry across Africa, Europe and the Pacific, and more recently has led the development of a new initiative – Belong – which seeks to realise the aspirations of the Pontifical Mission Societies, globally.
Huw also has a passion for learning which has led him into tertiary studies in law, international development, education and theology.
Bio
Christian has significant experience in faith leadership, community engagement, and organisational change within schools, universities, local church and religious order settings. He has recently concluded a two-year international consultancy role in the UK and over the last 10 years has been involved with research projects and mission experiences throughout South-east Asia, the Pacific, and Africa.
Christian now works for the Archdiocese of Canberra and Goulburn where he is the lead for young adult ministry and university outreach. He also supports catechetical ministries in parishes; coordinates engagement with public schools in NSW & the ACT; and is involved in developing new models for RCIA and sacramental initiation.
He holds qualifications in social science, international development, theology, education, and project management.
Check back regularly for more workshop presenters.