Dr Christina Kheng
Topic: One Thing God Requires of Us – What does it mean to follow Christ in practice?
Christina reflects on her own journey of responding to the "one thing God requires of us", particularly in her engagement with living this call in the South East Asian and Oceania region.
About Christina:
Extension Program Coordinator, East Asian Pastoral Institute
Christina Kheng is a lay person from Singapore. She teaches pastoral theology and leadership at the East Asian Pastoral Institute in Manila and has accompanied a wide variety of church organizations in mission development, leadership, and communal discernment. She is also a planning consultant for the Jesuit Conference of Asia Pacific. Christina has a PhD in Theology from the Australian Catholic University and a Masters in Public Administration from the John F. Kennedy School of Government, Harvard University. Her research interest lies in the intersection of foundational theology, spirituality, and inter-disciplinary methods for church-society dialogue. Currently, she is a member of the Methodology Commission at the Vatican for the Synod 2021-2023.
Dr Maeve Louise Heaney VDMF
Topic: To Act Justly with our God – Being Prophetic in our Mission space
To whom are we called to listen as we strive to be Alive in the Spirit? How do our current global and national consultations enliven our communities in our efforts to boldly live out our mission in Jesus Christ?
About Maeve:
Director, Xavier Centre for Theological Formation, ACU
Dr Maeve Louise Heaney VDMF is a consecrated member of the Verbum Dei Community and Director of the Xavier Centre for Theological Formation at Australian Catholic University. She specializes and teaches in the areas of theological aesthetics, music and spirituality, as well as lecturing in Systematic Theology at ACU and at Holy Spirit Provincial Seminary, QLD. Dr Heaney has extensive experience in the area of ministry and theological formation.
A theologian, musician and composer, she has lived in Spain, England, Ireland, Italy and Australia leading schools of evangelization, spiritual exercises and teaching theology. She is President of the Australian Catholic Theological Association (ACTA). Publications include Music as Theology: What Music Says about the Word, Princeton Theological Monograph Series (2012), and "From the Particular to the Universal: Musings of a Woman Theologian" in Catholic Women Speak Network (ed.) Shared Visions: Women Responding to God's Call (Mahwah, NJ: Paulist Press, July 2018). In 2020 she released her 5th CD: Strange Life: The Music of Doubtful Faith, and her next book, Suspended God: Music and a Theology of Doubt, is forthcoming.
Luke Tobin
Topic: To Love Mercy with our God – Celebrating our Cultural Diversity
We live and work amid a rich diversity of peoples from many cultures, demographics, beliefs and values, including the blending of a secular culture with Catholic traditions. How do we compassionately welcome, invite, include and work together as one?
About Luke:
Mission Formation Educator, Catholic Mission
 Luke Tobin has taught in Sydney Catholic High Schools for 25 years in various roles leading Mission, Religious Education and Justice and joined Catholic Mission as part of the Mission Formation team at the end of 2016. In this time Luke has facilitated a variety of staff formation sessions and days in several dioceses across Australia. Luke has a passion for engaging with and encountering God's mission in the world and is energised by meeting and sharing with people from diverse Church ministries.
Dr Dan R Ebener
Topic: To Walk Humbly with our God – Enabling lifegiving avenues for ministry
It is vital to empower and structure ourselves in healthy, meaningful ways to be true witnesses to God's mission? How do we humbly be open to ways to refresh and reform the way we go about ministry?
About Dan:
Author, Lecturer, Speaker
Dr. Dan R. Ebener has been practicing leadership and developing leaders since 1976.
He teaches leadership full-time for the Master of Organizational Leadership (MOL) program at St. Ambrose University in Davenport, Iowa USA, and serves part-time as director of planning for the Diocese of Davenport.
Dan has traveled to 69 countries, most of them on mission trips. He has presented at conferences, classrooms, church basements or community forums in 43 states and 14 countries.
Dan is author of Pastoral Leadership: Best Practices for Church Leaders (2018), Blessings for Leaders (2012), Servant Leadership Models for Your Parish, (2010), and co-author of Leadership for the Greater Good: A Textbook for Leaders (2021), and Strategic Planning: An Interactive Process for Leaders (2015). For more info, go to: www.danebener.com.
A second career academic, Dan served as director of Catholic Charities in Davenport, Iowa from 1986-2006.
Dan has a consulting business, Quad City Leadership Consulting. He has consulted with over 300 organizations. He does leadership training and strategic planning for nonprofits, churches, government agencies and corporate businesses.
Dinner, Death and Dessert… building community death.
Joy Bowen – F
uneral celebrant, clinical supervisor, counsellor and pastoral practitioner
Everything practical you ever wanted to know but were afraid to ask… in the end of life care space, presented in a comprehensive case study. From diagnosis, trauma, palliation to end stage… across adults and paediatrics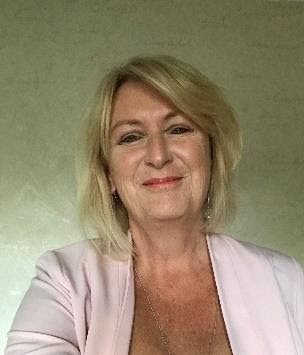 Bio
Joy Bowen has decades of experience in working in death and dying, end of life care, and the tissue and organ donation space across health and homeless facilities, as a funeral celebrant, clinical supervisor, counsellor and pastoral practitioner. Despite the gravity of those experiences they have led to a deep trust and appreciation of life.
Resourcing for Renewal and Discipleship
Pina Bernard – Team Leader, Parish Renewal & Discipleship team, in Evangelisation Broken Bay
In the past several years, there has been a marked increase in the availability of quality Catholic resources for parish renewal and discipleship. This has been accelerated by the pandemic, which has also led to new models of resource delivery. This workshop will showcase a number of these resources that can support parishes in their efforts to form their parish leaders and parishioners in living out their call to holiness and to mission.
Bio
Pina Bernard is the Team Leader, Parish Renewal & Discipleship team, in Evangelisation Broken Bay. She has been supporting parishes in the area of faith formation for the past 10 years, and has a passion for implementing parish renewal initiatives that can change parish culture and lead to alive, joyful and missionary parish communities. Pina's previous roles include Sacramental Co-ordinator and Secondary School Teacher of Religious Education. Pina is married with 3 children, and holds a Master of Theology.
How do we Develop Sustainable Ministry and Cultivate New Leaders?
Presenter: Richard McMahon
One of the big headaches in ministry is finding new leaders. Once the coordinator finally resigns from your music ministry, youth team, or sacramental coordination, who continues on? How do we pass the baton on in parish pastoral councils and finance committees? Sustainable ministry is so important to ensuring God's mission flourishes. It is tragic to see vibrant groups or activities flounder and perish when key people no longer can serve. Equally, it is disheartening when good people feel forced to serve beyond their time as there seem no prospects of new people stepping up to take the reins. This workshop explores sustainability in ministry. How we cultivate people from the stage of curiousity and being served, through to engagement, to leadership and finally, mentoring. Importantly, transitioning young people into the broader ministry of the pastoral setting is also explored.
Bio
Richard is a Consultant in the Catholic Church of Australia. In this role he accompanies communities in envisioning, engaging and empowering approaches. Richard is the co-chair of the Pastoral Ministry Network and chair of the Mission Planners Network of Oceania. He has previously worked as a pastoral associate, adult faith educator, and in his parish provides adult support to Antioch Youth Ministry. Richard possesses a great passion for our church, and recognises that how we honour and cultivate our people in their service is vital to being Alive in the Spirit.
All are Welcome: Being Communities of Hospitality & Accompaniment
Donnie Velasco
How can we empower the average parishioners to take up the baptismal call to be a welcomer of others? Grounded in contextual theology and informed by a homegrown grassroots evangelisation initiative known as The FaithFeed, Donnie shares some insights and practical tips for the ministry of welcome.
Bio
Hello! My name is Donnie. I'm a family man. My wife and I have one child, aged one. I work for the Diocese of Parramatta in a team known as Pastoral Formation. My study background is in business and psychology. I'm currently completing a Masters in Theology at ACU. I've recently published my first book of poems.
Spirituality in a Busy World
Sr Mel Dwyer FdCC – Delegation Leader for the Canossian Daughters of Charity in Australia
If you're anything like most people, as each year passes life just seems to get busier and busier! This workshop will provide participants with some concrete skills to help with juggling the demands of life without losing your relationship with God. It will affirm that it is possible to utilise the busy seasons of your life to journey towards the greatest moments of growth, conscious that busyness doesn't need to stand between you and God – it's just about learning how to dance in the rain!
Bio
Sr Mel Dwyer made her Religious Profession as a Canossian Daughter of Charity on the 23rd of April 2005. Prior to entering religious life, she was a national level javelin thrower with a dream of representing Australia at the Olympics. A volunteer mission experience in Africa helped her to discover that God's dream for her was to leave the sporting arena and serve Him radically as a consecrated woman. Having finished her degree in Secondary Physical Education, Sr Melissa returned to Malawi, Africa where she completed 7 years as Principal of a Secondary School. She returned to Brisbane in 2016 and is currently the Delegation Leader for the Canossian Daughters of Charity in Australia.
Pastoral Accompaniment
Grief Care Team
What does Pastoral Accompaniment look like? Where can we use it? Setting up a Parish Grief and Bereavement Ministry
About
The Grief Care Team provides conversation, education and referral for people grieving a death or seeking to understand the loss and grief experience. We provide education and training to the general public, community organisations, parishes, schools, health professionals and funeral directors as requested. Our team consists of experienced practitioners dedicated to companioning and empowering those experiencing change, loss and grief.
Pastoral Supervision: What is it and how could it benefit Pastoral Ministry
Ann O'Brien – Pastoral and Professional Supervisor, Social Worker and Counsellor
This workshop will include a discussion about what Pastoral Supervision is and also how it is different from Spiritual Direction and from Counselling and Therapy. It will cover the elements of Pastoral Supervision and what makes it different from clinical, administrative and professional supervision. I will discuss my approach to providing Pastoral Supervision and give some examples of the issues and questions that people bring to Pastoral Supervision.
Bio
Anne works as a Pastoral and Professional Supervisor, Social Worker and Counsellor. She possesses 35+years of experience in the field of social services, counselling, mental health and supervision. Currently, she is providing pastoral and professional supervision and counselling in her own private practice. She has been married to her husband Peter for 40+ years and they have four adult children and three delightful grandchildren. Ministry and Pastoral Care, Relationships and Marriage and Family are of special interest in her life and work, especially in services to support all of these.
Synod & Plenary: Living it in our Communities
Lisa Bright – Consultant and Parish Pastoral Worker
Our parish communities have been hearing about and participating in Plenary and most recently, invited to participate in the Synod on Synodality. These processes can often feel removed from parish life. This workshop will address the significance of Plenary and Synod in our Church and focus on how our parish communities can grow and benefit from these consultations right now.
Bio
Lisa is passionate about connecting and accompanying people to live life to the full. She has over 20 years' experience in the Catholic Church and not-for-profit sector linking her values and employment. She is experienced in working in and owning small businesses. Lisa is skilled in project management and facilitation and enjoys great conversation, reading and is enthusiastic about life-long learning.
Neighbours Without Borders: A Framework for Harnessing Diversity to Create a Strong Community
Roger O'Halloran – Executive Director, PALMS Australia
Neighbours Without Borders (NWB) is a dynamic innovation drawing on Palms experience since 1961 of preparing people for cross-cultural engagement.
NWB is a tool for governments, schools, churches and other communities where just living in the same neighbourhood no longer provides a loyalty to a common social contract. It begins by assisting communities to explore and replace the isolation of lockdown whilst reducing suspicion and fear of difference, to create recognition and excitement for community growth.
The processes provide creative frameworks and activities that enable all cultures and sub-cultures to bring their strengths to inclusive community development.
Bio
Roger enjoyed childhood on beautiful Boonwurrung Country in a town European colonisers named Trafalgar. His family fostered a strong embrace of cultural diversity. 15 years teaching in Victorian classrooms enabled his enthusiasm for creating curriculum that popularised the study of multiculturalism. From 1993-94 Roger and his young family embraced a cultural immersion in Western Samoa where he mentored trainee teachers.
In 1995 Roger became PALMS Coordinator while completing his M.Ed. Further studies and working at Caritas Australia (1997-2000) inspired imaginative frameworks for sustainable international development. Since January 2000 Roger's passion for pilgrimage has clarified his role as Palms Executive Director.
Culture and Leadership in a Synodal Church
Honorary Professors Charles Burford and Anne Benjamin
"Reform means change. Change can be uncomfortable and resisted. Healthy organisations have all changed at some point in their existence. Importantly, the history of organisational and cultural change points to the character and action of leaders as being the most significant element in achieving successful cultural change. The core requirement of such leadership is the development and nurturing of culture through the alignment of organizational values and mission. But it is complex as it requires bringing together a body of humans with all sorts of differing personal, spiritual, theological and community values so as to understand and commit to a mission that gives meaning and purpose to why they are together.
In our recent text "Leadership in a Synodal Church" (2021), we have stressed the importance of the formation and development of Church leaders around synodal characteristics at all levels of the faith community."
'Leadership in a Synodal Church' which was named Garratt Publishing's 2021 Book of the Year. The book grew from the inspirational call of Pope Francis to reform and renewal within the Catholic church; it was shaped by the authors' experience in the study, teaching and practice of leadership in Catholic education over decades.
Bio
Charles Burford is an Honorary Professor of the Australian Catholic University where his research and work in leadership, moral literacy, and linkages between leadership and culture over more than 40 years have received international recognition. Charles consults to the University, School, Church, Health, Police, and Business sectors in Australia and internationally. He is a Fellow of the Australian Council of Educational Leadership and was awarded the Willower Award for Excellence by The University Council for Educational Administration (USA) for his contribution to the study of values and ethics in leadership. He has been a Visiting Research Scholar at Pennsylvania State, and Fordham Universities in the US and The University of Verona, Italy Some of Charles' other interests included playing International Rugby for Canada. He is married to Dianne and has three adult children and ten perfect grandchildren
Bio
Anne Benjamin, Honorary Professor ACU and Honorary Fellow UWS, brings about 50 years' experience in teaching, administration, leadership, governance and consultancy in Education, Higher Education and Church across Australia, Tonga, Papua New Guinea and India. She has worked with Ministerial PJPs, the Australian Council of Churches, the Lutheran Church of Australia and Sydney Anglicare. She served as Director of Schools in the Diocese of Parramatta from 1997-2005. Anne's publications include "Leadership in a Synodal Church" (with Charles Burford – 2021), "Not Forgotten, Australian Catholic Educators 1820-2020" (co-edited with Seamus O'Grady – 2020), "Catholic Schools: Hope in Uncertain Times" (co-edited with Dan Riley – 2008), "Saffron and Silk" (2016), "Gemstones, an anthology of collaborative poetry" (2016), "Children of the Kingdom" and "Storymakers" religious education projects (which she designed and directed) as well as numerous papers. Anne and her husband Susai have three adult children.
My Vision for Parish
Bishop Terry Brady, Archdiocese of Sydney
Terry Brady, auxiliary bishop for Sydney Archdiocese, offers his wisdom and insights into what makes for a rich and vibrant parish.
His reflections are the culmination of his own journey of ministry and provides a powerful vision for anyone seeking to renew the vital space of parish.
Bio
Bishop Terry is passionate about parish life, and has served as assistant Priest in the parishes of Harris Park, Liverpool, Strathfield and finally Kingsgrove, where he was appointed Parish Priest in 1993. In 2004, he was appointed Parish Priest of Sydney Harbour North, comprising the partnered parishes of Clifton Gardens, Mosman and Neutral Bay, and in October 2007, Pope Benedict XVI appointed him as auxiliary bishop of Sydney.
He has maintained a strong commitment to social justice through a long connection with the St Vincent de Paul Society, especially serving the homeless and for the past seven years as the Director of Catholic Mission for the Archdiocese.
A big part of his ministry is working in prisons, a "very special" opportunity and something he says would never have happened if he didn't become a Bishop.
He says being a Bishop has enabled him to closely encounter a number of groups he otherwise might not have had a lot of contact with: seafarers, people with disabilities, politicians, trade unions and Australia's many multicultural communities (many of whom he says have contributed much to the richness of the Catholic Church in Australia.)
When not ministering to others, he loves swimming at the beach and enjoys listening to music (especially Celtic).
Building the Bridge between Parish and School
Brendan Lindsay – Secondary School Teacher & Parish Youth Minister
In this workshop Brendan will share his experiences of trying to build a link between a local parish and local secondary school. Brendan will be able to share insights on what works and what doesn't and why it is important to try something rather than nothing. It is hoped that participants in this workshop will be able to build on these learnings in their own efforts to strengthen the link between parish and school.
Bio
Brendan is a Catholic Secondary School teacher who currently has the privilege to be working as both teacher and Youth Minister for his neighbouring school and local parish. Brendan has a Master of Teaching, Bachelor of Theology and Graduate Diploma of Theology. He is married with two young children and loves the craziness of family, parish and school life.
Singing Our Catholic Identity: Empowering the Voice of the Assembly
Fiona Dyball – Musician, teacher, composer, conductor, consultant, and liturgist
This workshop will explore principles around choosing liturgical musical repertoire for both Masses and Prayer Services, as well as singing through repertoire that has enriched worship in different places around Australia. Music is a powerful way to express Catholic Identity and is foundational in Christian prayer. The workshop will provide a resource list for those looking to build their Music Ministry in a way that empowers the voice of the assembly. It focusses on the collective expression of faith in community and the power that music has to inspire and sustain the imagination and spirit of both believers and seekers.
Bio
Fiona M. Dyball B.Mus (ACU), Grad. Dip. Music Therapy & Education (Melb), Grad. Cert RE (ACU), MMusSt (Melb), MTS (Liturgy, Boston College), PhD Candidate (CSU).
Fiona is a musician, teacher, composer, conductor, consultant, and liturgist based in Melbourne, Australia. She is an accomplished cantor, presenter, facilitator, writer, and workshop leader, working across Australia. Fiona finds great joy in seeing the way music and ritual brings people together, binds people in community, and heals. Fiona is currently Coordinator of Liturgy, Faith and Mission at St Monica's College in Epping, Victoria, and serves on the National Liturgical Music Council for the ACBC.
Justice, Equality and Synodality – an LGBTIQ Perspective
Paul Harris and Rev Peter Maher
What can the stories, lives and loves of LGBTIQA+ people tell us about Catholic Social Justice Teaching and the Pope's call for Synodality?
This workshop will support LGBTIQ people as well as affirm the gift that LGBTIQ people are for us all. We will explore the gospel values of justice and equality with an LGBTIQ lens. We will invite participants to consider how the LGBTIQ experience can shed light on justice and inclusion in the Catholic tradition and the synodal way.
Bio
Paul Harris, an adult faith formation educator, has been involved with LGBTQIA+ Catholic ministry for the past 25 years as a member of Acceptance Sydney, a group established in 1972 for LGBTQIA+ Catholics, their family and friends. Paul is a member of Parramatta Diocesan Pastoral Council. Paul believes that through dialogue and witness there is greater understanding of diversity.
Bio
Fr Peter Maher is a Sydney Catholic priest passionate about Social Justice. 30 years experience working with LGBTIQ Catholics. Editor of The Swag. Post abortion retreat facilitator with Rachel's Vineyard Sydney.
Liturgy on the Margins
Elizabeth Young RSM
Last year, Elizabeth started a blog called Liturgy on the Margins, to share with those who are doing diaconal ministry in Australia. From this, a group called Australian Catholics Exploring the Diaconate began. Some of those involved are ordained, some are precluded from ordination because of their gender and some are supporters. Since then, there have been some rich conversations, learning about the vision of the permanent diaconate, and exploring vocational pathways. In this workshop, Elizabeth will share about the vision, the discussion and this liturgical/pastoral call.
Bio
Elizabeth is a Sister of Mercy, currently ministering as a pastoral worker and school chaplain in the Diocese of Wilcannia-Forbes. She was professed in 2010 and has studied theology and worked as a youth ministry coordinator, chaplain and pastoral associate in many settings, particularly with those on the margins.
Funding the Mission
Martin Teulan – Consultant
People ask why Catholic schools thrive while parishes decline? A key difference is that Catholic schools have money to employ many staff.
The decline of attendances in Catholic parishes will continue, except for those parishes which raise more money and use it to employ quality staff to support the spiritual growth of their parishioners as disciples. Large staff teams are part of all model parishes featured in books such as "Divine Renovation" and "Rebuilt".
This workshop will help you to understand how, through increasing parish giving and income, you can make it possible for your parish to grow more disciples and achieve your mission. 
Bio
Martin Teulan has worked in health, education, social services, diocese, parish and overseas Mission for the Catholic Church, Uniting Church, Bible Society and Indigenous and non-profit organisations, as a CEO, Senior Executive and Board Member.
Martin was National Director of Catholic Mission and currently is the Catholic Coordinator for the National Church Life Survey and a consultant. He rapidly improved the performance of the above organisations in achieving their mission, often becoming best-practice organisations Australia-wide and internationally. He believes Catholic organisations very often have the potential to improve extraordinarily, if they learn how to carry out their mission effectively in today's world.
Perspectives of Being Community
Colin MacLeod – Director, National Centre for Religious Studies, Catholic Leadership Institute in New Zealand
The workshop considers some aspects of being a parish community from the perspectives of outsiders 'looking in', and insiders 'living out'. It highlights ways we are overtly connected to the Gospel, and through the Gospel to one another. The workshop aims to be challenging and affirming.
Bio
Colin is Director of the National Centre for Religious Studies, which is part of Te Kupenga – Catholic Leadership Institute in New Zealand. He lives in Dunedin and has been actively involved in Religious Education and Pastoral Ministry for most of his life. He chairs the NZ Religious Studies Teachers' Association and the Catholic bishops' Committee for Interfaith Relations and is involved in various parish and ministry groups. Colin is studying towards a PhD in Education. He is married to Jan, and they have one son, Callum, who is teaching in a Catholic primary school in Auckland.
Flourishing Relationships, Strong Marriages, Thriving Parishes and communities: Joy of Love.
Patrick O'Reilly –
General Manager, Pastoral Services, CatholicCare Sydney
In 2017 Pope Francis called for more intentional, sustained guidance and support from the Christian community for those preparing for and committing to the Sacrament of Marriage. Archbishop Anthony Fisher responded to this call, instigating the 'Joy of Love', a Framework approach and commitment to growing and developing flourishing relationships across the lifecycle. CatholicCare Sydney are providing the 'backbone' leadership for this project, where 5 specific actions/activities were created and curated for 2022 implementation. As a long term initiative, collaboration and partnership across Church agencies is critical to the success of 'Joy of Love.'
Bio
Patrick is currently the General Manager, Pastoral Services, at CatholicCare, Sydney. Prior to this appointment he was a Catholic Secondary Principal for 10 years, serving as Foundation Principal of Southern Cross Catholic Vocational College, Burwood, NSW. He has further experience in roles across Primary, Secondary and Tertiary Education, in School and System roles, as Catechist, Religious Education and Curriculum Coordinator and Adviser, Tutor, Lecturer and Assistant Principal. His expertise is grounded in qualifications across Economics, Education, Theology, Ministry, and includes Masters degrees in Curriculum and Education Policy. Patrick is currently a member of two community sector boards, and a life member of Randwick-Botany Harriers.
Missionary Discipleship & Evangelisation
Kevin Bailey AM – Executive Director, Divine Renovation for Australia and New Zealand
What is your dream for your parish?
After many years of managing decline and maintaining the past methods and practices, parishes must nurture their flock and be animated by a living culture of mission and evangelisation. The call to be a Church that embraces its missional identity is really a call to live the Great Commission. Therefore, it is essential that a parish heeds the call of our Lord to "go and make disciples of all nations" (cf. Matt. 28:19).
In this workshop, Kevin Bailey will take you through the initial steps of how a parish can practically move from maintenance to mission using the three Divine Renovation principles (which is the power of the Holy Spirit, the best of leadership and the primacy of Evangelisation). Even if you're just starting out or have already taken steps towards renewal and mission, this workshop hopes to inspire and equip you for the journey.
Bio
Kevin Bailey AM is the Executive Director of Divine Renovation for Australia and New Zealand. He is a director of Parousia Media and has a passion for evangelisation, formation, and discipleship. He is based in Melbourne and had a 30 year career in business in the Financial Services sector. Prior to that he had a Military career with the Australian SAS. He is experienced in leadership and teams and has left the business sector to focus on the call to be a missionary disciple. He is a member of the National Board of Alpha Australia. In 2017 he was made a member of the Order of Australia.
Beyond the Synod: Forming Discerning Communities
Lucienne Hensel –
Church Mission Team, Archdiocese of Wellington
"It becomes necessary today more than ever (for the entire People of God) to be formed in the principles and methods of a way of discernment that is not only personal but also communitarian." (ITC, 2018)
When Pope Francis convoked the 2021-2023 Synod, he invited us to a new way of being Church: being open to God and one another, learning to listen deeply, and discerning what the Spirit is saying. How do we grow in this synodal way, beyond the Synod? We will explore Ignatian Spiritual Conversation and how it can help us in forming discerning communities.
Bio
Lucienne Hensel works in the Archdiocese of Wellington, New Zealand. She is one of the coordinators of the synodal process for the diocesan phase of the 2021-2023 Synod.
Lucienne was a full-time missionary with the Institute for World Evangelization (ICPE Mission) together with her husband for over twenty years. They moved to Wellington in 1996 and served as directors of the ICPE Mission Centre there for several years. Lucienne is a graduate of the archdiocesan Lay Pastoral Leadership formation programme (Launch Out) and is currently being trained in Ignatian spiritual direction. She is originally from Malta.
Engaging Volunteers in the Parish
Paige Bullen and Meredith Lemos
"Through volunteering we become visible instruments of God's love…" Pope Benedict XVI
This workshop will focus on the processes that engage, build capacity and retain volunteers in the Parish. Effective and attractive, these processes of inviting, training, forming and supporting individuals will be explored through the lens of the volunteer accompaniment program ""Companions Matter"", a service of CatholicCare Sydney, that aims to build more caring, compassionate and inclusive communities.
"Each of you should use whatever gift you have received to serve others, as faithful stewards of God's grace in its various forms." 1 Peter 4:10
Bio
Paige Bullen is the Manager of Chaplaincy in the Community at CatholicCare Sydney, a role she finds both an enormous challenge and a privilege. Paige holds a Master's Degree in Education and Clinical Pastoral Education qualifications and brings to her ministry extensive experience in schools, Parishes and the wider community. Paige has worked as a Visual Arts teacher, a Family Educator and Mentor with Sydney Catholic Schools, an adult educator and developer and facilitator of community education/formation programs. She is passionate about building capacity in communities to care for those navigating living loss, grief and trauma – post-prison, post-hospital, those living with serious/chronic illness. Paige is a mother to three young adults and is married to a living saint who does all the ironing.
Meredith Lemos is the Executive Manager of Pastoral Services at CatholicCare Sydney, where she enjoys managing services that support, accompany and educator people in the community. Meredith has many years of experience in educational leadership, both in schools and in the Sydney Catholic Schools Office. She has a Diploma of Teaching (Primary), Bachelor's Degree in Education (Primary) and a Graduate Diploma in Religious Education. She has held the positions of classroom teacher, Key Reference Teacher (Mathematics and Creative and Practical Arts), Religious Education Co-ordinator and Assistant Principal. She has held the senior leadership positions of Advisor: Faith Formation and Evangelisation and Team Leader of the Family Educator Project. Meredith is also a proud wife and grateful mother of three wonderful children.
Called by Name to be Disciples of Christ
Amy Armstrong –
Pastoral Ministry Coordinator, Diocese of Dunedin
When we know who we truly are, created in God's image, we can then best bring about the Community of Christ, by being the person God calls us to be. This workshop uses a model suggested by, Robert Wick's, in his book 'Streams of Contentment', that helps us to understand our truest selves, created by God, to live our fullest life. When we look at both our strengths and our shadows, and bring them prayerfully to God, we can live an authentic life in Christ and help to bring about God's Kingdom in our communities. This workshop can be done as an individual or in a group with time for prayerful sharing.
Bio
Amy Armstrong is currently the Pastoral Ministry Coordinator for the Catholic Diocese of Dunedin, New Zealand and a trained Spiritual Director. She is also married to Paul and the mother of Anton (7) and finds refreshment in music and nature.
Latest Research – what do Australians think of Jesus and the Church?
Dr Ruth Powell
National Church Life Survey (NCLS) Reseach has recently completed the Australian Community Survey and will provide a key insight into these key issues:
• Who are Australians today?
• How spiritual and or religious are Australians?
• How familiar are Australians today with Christianity?
• What do Australians believe about Jesus
• What they think the church should be doing and has this changed?
• Who comes to church today
• Why would Aussies come to church and when?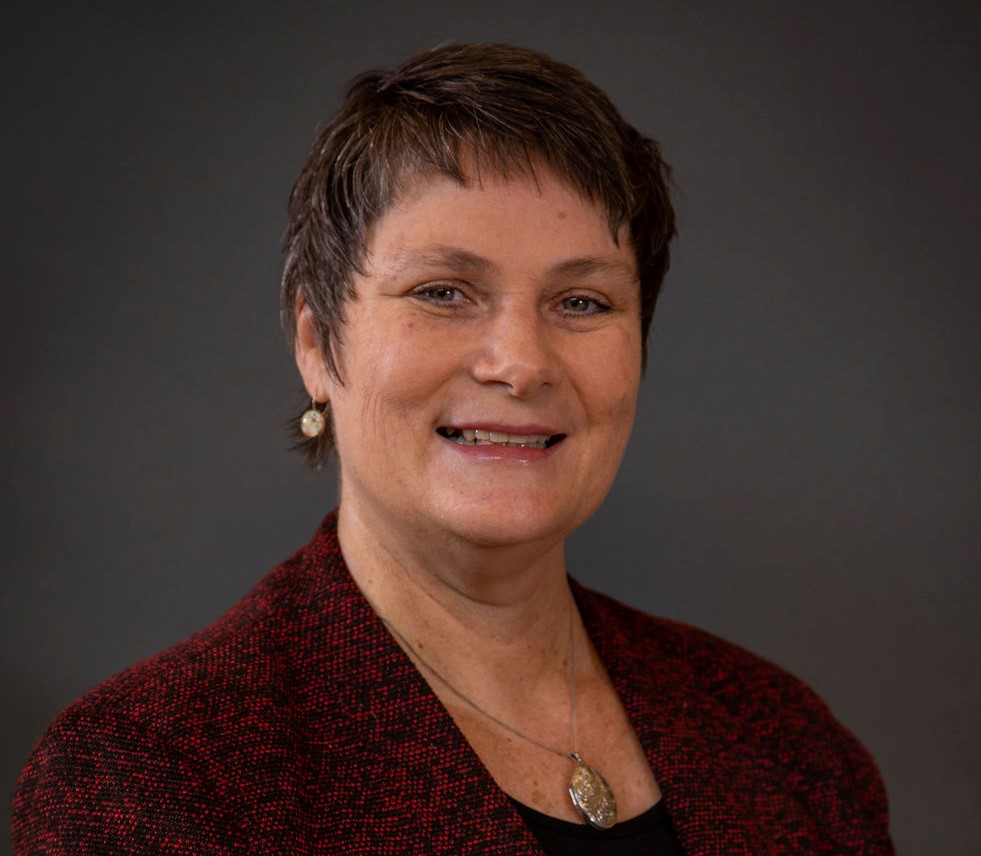 Bio
Dr Ruth Powell is the Director of NCLS Research. She is also an Associate Professor at Charles Sturt University.
Ruth's role involves managing research projects on both church and community life, as well as developing resources for local parishes, denominational leaders and other community agencies. As well as parish health, and tracking changes in parish life over time, she has studied age differences and cultural diversity in churches, effective leadership, and religiosity & spirituality in the wider community.
Communities of prayer: Bridging the digital divide
Michael McVeigh – Head of Publishing and Digital Content at Jesuit Communications Australia
The COVID pandemic changed how we interact with each other, opening up new spaces for engagement in the digital world. While the digital environment might never replace our real flesh-and-blood interactions, it can be a helpful resource for Catholic communities – including schools and parishes – looking for ways to accompany people and nurture their relationship with God. In this workshop, we'll explore some of the ways that Catholic organisations and communities use the digital space to keep communities connected and invite people into real and deep encounters with God.
Bio
Michael McVeigh is Head of Publishing and Digital Content at Jesuit Communications Australia, publishers of Australian Catholics, Madonna, Pray.com.au and Eureka Street. He joined the organisation in 2005, and has overseen the digital transition of Australian Catholics – launching online newsletters for parishes and schools, as well as an Education Hub to support RE and faith formation in Catholic schools. He has also been a member of the executive of the Australasian Catholic Press Association and the Australian Catholic Bishops Conference Media Advisory Council.
Check back regularly for more workshop presenters.